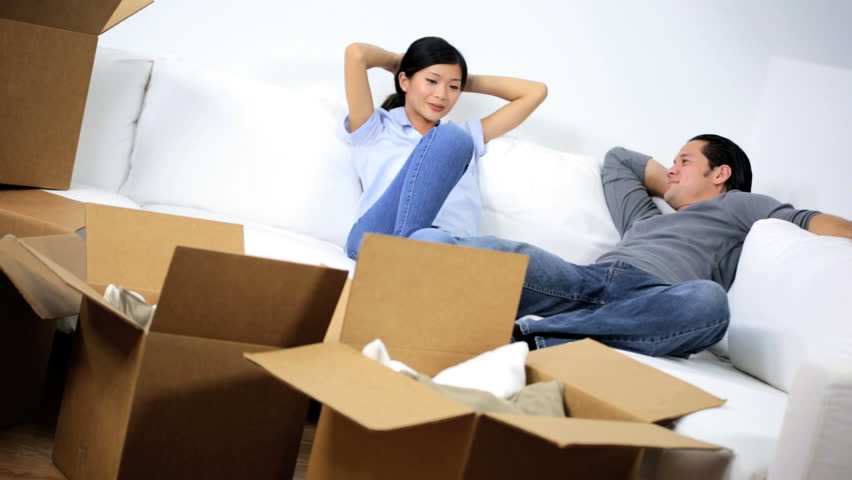 Are you a young couple married or to be married sourcing out for your dream home? Have you applied countless times for a BTO but failed countless times as well? Ever wondered with the limited budget of $3xxK to $4xxK for a 4rm BTO  what other choices you can have?
The powerful, yet cost effective alternative that I will be sharing with you lies within West Singapore, border of the up and coming Tengah Forest City, Jurong Innovation District yet just minutes drive to the 2nd developing CBD of Singapore in the make of Jurong Gateway Precinct.
Sol Acres Executive Condominium by renowned developer MCL with vast experience of developing private condominium such as JGateway, LakeVille, Estuary, Hallmark and many more. Apart from having a first year shuttle bus service to Jurong East MRT, this project sits nicely in between  2 LRT stations, Keat Hong and Teck Whye LRT stations. Via Keat Hong LRT, it is only 2 stops away from Choa Chu Kang MRT & Lot 1 Shopping Mall. Via Teck Whye LRT, it is only 2 stops away from Bukit Panjang Downtown Line MRT interchange, Hillion and Junction 10 shopping malls.
For convenience shopping, Sol Acres Executive Condominium is next to the new BTO Keat Hong Mirage where it is integrated with a U Star supermarket, foodcourt, Mac Donalds and a whole range of retail outlets such as Watson etc.
Now lets go proper into the powerful alternative that I want to share on. Sol Acres EC has an unit type which no other ECs in Singapore has ever come out with. A 1BR and 1+Study layout(Study can double up as a second room by putting in a single bed and small cupboard).
The pricing for a 1BR starts $3xxK and 1+Study starts $4xxK, which is easily a well budget alternative to your any other $4xxK 4rm BTO anywhere else in Singapore.
Here comes the pointers why this choice can be such a powerful option.
 Executive Condominium sites are subsidized land sites sold by HDB to private developers with the aim for the land cost subsidy to be passed on to sandwiched classes income tiered Singaporeans. Therefore you will realize that a new EC project will typically cost 20-30% lower than a new private condo project within similar vicinity. Moreover if a first timer young couple meets the gross household income cap limitation, they can even get up to $30,000 grant which can be used to offset partial of the initial downpayment.
Executive Condos can semi privatize in 5 years, opening up an option for Singapore PRs or even Singaporeans who want to keep their HDB and purchase a second private for investment. After 10 years Executive Condos can full privatize for foreigners to come in for purchase. Why is this opening up such an important factor? This is because PRs who have contributed much to our HDB market uptrend value in the past has been restricted for HDB purchase in their first 3 years of getting PRship. This has led to PRs looking into private properties as an alternative over the past few years and the rapid stagnation of HDB prices ever since. Just remember a HDB will remain a HDB 5 years, 10 years or even 30 years down the road and nothing can change this fact.
 Lets look at the surrounding private condo sale pricing of 1BR in the vicinity of Sol Acres EC. Lets look at Hillsta Condo by Far East organisation which is right opposite Teck Whye LRT. The following data is the actual caveated transaction obtained from URA web portal.As you can see, the price sold for a 1BR Hillsta unit around same size of Sol Acres 1+Study is in the region of mid $6xxK to $700K. So for an investor who have purchased into Hillsta 1BR would probably have to sell their unit at $8xxK to $9xxK to cover their basic stamp duty and to make a bare bit of profit. (Note this might not be enough to cover Addtional Buyer Stamp Duty if it was liable). Just imagine, a Sol Acres 1BR or 1+Study buyer who have purchased their unit at $3xxK or $4xxK can just price their selling prices after 5 years MOP to the original sale prices of Hillsta for a over 30% capital gain. Of course what I am stating is just an on paper assumption. But you can just think along this line for yourself to figure out the probability.
 A 1BR or 1+Study executive condo is rarer then even any precious minerals out there. In the history of Executive Condos within Singapore we have never seen a developer building such a unit type. The main reason is because Executive Condo is an product with underlying intentions for self stay. And while any Singaporean family is looking for self stay, their minimum requirements is for a home with adequate sizes to house their kids, their parents and day to day items. The next problem is that you need to have at least 2 joint singles above 35 years old or a Singaporean couple to be able to do an EC purchase. That is exactly the reasons why Sol Acres have sold out all their 2/3/4/5  BR units leaving behind the 1BR/1+Study. But lets flip the coin and look into the magic crystal ball 5 years later after MOP. The 1BR/1+Study units will virtually have no other privatized EC projects competitors in the market when selling. Unlike other common unit types like 3/4/5BR , the 1BR/1+Study units at their unique pricing level compared to private condo will likely to be able to draw PRs and investors to come in from anywhere around the island.
Lastly and of course not the least, the lifestyle you would be enjoying throughout the 5 years of stay even before you decide whether to cash out. Sol Acres EC is the largest EC in Singapore and therefore with the many residents sharing the cost of maintenance you get one of the lowest maintenance at below $200 monthly estimated for 1BR. And this includes the 1 carpark lot for each unit! You do not need me to bring up the cost of the newly revised HDB season parking rates again. Moreover, you get 3 main swimming pools, 2 tennis courts, 3 club house facilities and numerous other facilities just like any other condominiums!!
Now that I have run through the 5 powerful pointers I would also like to share abit about the new ID package that the developer recently bundled into the purchase.
For normal unit purchases, the unit would come bare with only kitchen, toilet done up, white painted walls all around, only aircons and rooms built in wardrobe provided.
However as of Aug 2017, the developer came up with a new ID package for the 1BR/1+Study that includes lightings, TV console, special blinds for balcony, carpentry works in living and bedroom as well as even a hydraulic bed in master room and sofa for the living.
If buyers choose to opt out of this ID scheme, they can get a $15,000 reduction off the nett pricing! Sounds cool right, but the bad news is that we are already down to almost lesser than 50 such units.
To discuss in more details on this context or to make an appointment with me to view the 1BR or 1+Study gallery, please feel free to call or whatsapp me with the contact details below. Finally I would like to leave you will a video link courtesy that states it all. For more details on Sol Acres you might want to visit my website link as well. Sol Acres EC Website Link(Click Here)
Ivan Koh Your Friendly Realtor Is A Phone Call Away
Associate Senior Division Director
(CEA Reg No R049737E)
Huttons Asia Pte Ltd (L3008899K)
[Mobile]: (65) 9455 8898
[eMail]: propsafari@gmail.com